Keep Your Property Clean & Safe With Our Professional Tree Services
Our certified and insured arborists are available 7 days a week for your convenience and emergencies
(250) 218-0503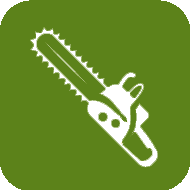 Trees can add beauty, shade and value to your property, but they can also become a serious safety hazard. Uprooted trees, partially rotten trees, dead trees, trees with broken limbs and trees near power lines can all be incredibly dangerous, especially if children are nearby. However, getting rid of them yourself can also be dangerous, which is why it's better to call in the experts.
The professionally trained and certified arborists at Skyline Tree Service have years of experience in the industry and can make sure the tree removal process goes smoothly without anyone getting hurt. We service homes and businesses across the Comox Valley, Qualicum Beach, Black Creek and surrounding areas. At Skyline Tree Service, our job is to make sure your family and property is safe from any tree-related dangers, such as falling trees.
Contact Skyline Tree Service if you notice there are potentially dangerous trees around your property.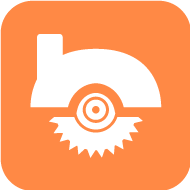 When you call us to remove your tree, we can also remove the stump as well. At Skyline Tree Service, we strive to provide you with quality service at great prices. As a result, we use stump grinding methods because it is much more cost effective than other methods of stump removal. We provide stump removal services to properties in the Comox Valley and surrounding areas, including Courtenay, Cumberland and Black Creek.
QUICK AND PRECISE
The process can take up to two hours, but there will be little to no evidence there was even machinery on your lawn. There will be minimal damage to your landscaping due to the machine's accuracy. At the end of the service, our technicians will make sure the area is raked and cleaned up before we leave.
KEEP PESTS AWAY
Decaying stumps can attract a variety of pests and insects. If this happens, these creatures can spread to other plants and sometimes even enter your home. Removing the stump completely will reduce the possibility of this happening. Protect the value of your property with our stump grinding services.
Remove your stump with Skyline Tree Service. We're available 7 days a week, so schedule your appointment today.
SPIRAL PRUNING
Spiral pruning reduces the chances of the trees getting knocked down by wind, keeping you and your family safe. Skyline Tree Service provides spiral pruning services to yards and gardens in the Comox Valley and surrounding areas.
PROTECT AGAINST WIND DAMAGE
By thinning the branches in a spiral from the bottom to the top, we're creating a way for wind to move through tree or shrubbery instead of against it. Because of this, the tree is less likely to be knocked over by the wind and damaged.
HEALTHY PLANTS
Keep your plants healthy by removing dead or dying branches. Spiral pruning is a discreet and beautiful way of removing these unhealthy branches without compromising aesthetics.
The certified arborists at Skyline Tree Service are available        7 days a week for your convenience.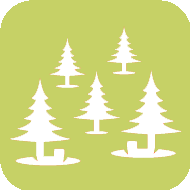 There are many obvious aesthetical advantages to spiral pruning. Spiral pruning is also a stylish way to shape your trees and bushes, which together can make for an elegant front yard. Skyline Tree Service offers tree and hedge trimming services to make your Courtenay yard or garden stand out. Tree and hedge pruning also:
Reduces wind resistance
Allows light to pass through the trees
Reduces tree weight
HEDGE TRIMMING
First impressions count, and your hedges can add significant aesthetic value to your property. Keep your hedges neatly trimmed and presentable at all times with Skyline Tree Service. We'll trim your hedges so you can have the most beautiful yard on the block.
FRUIT TREE PRUNING
Our certified arborists are professionally trained and have extensive experience in pruning different kinds of fruit trees. There are many advantages to getting a professional to prune your trees. Pruning can control the size of the tree, stimulate new growth and improve the quality and size of the fruit.
What Can an ISA Certified Arborist Do for Me?
ISA Certified Arborists are knowledgeable about individual tree needs and have been professionally trained to provide proper plant care. The certified arborists at Skyline Tree Service can determine what type of pruning is needed for different plant species in order to improve or maintain their health and appearance.
Improve your yard's appearance with Skyline Tree Service.